Holiday period at Fedasil
Holiday period at Fedasil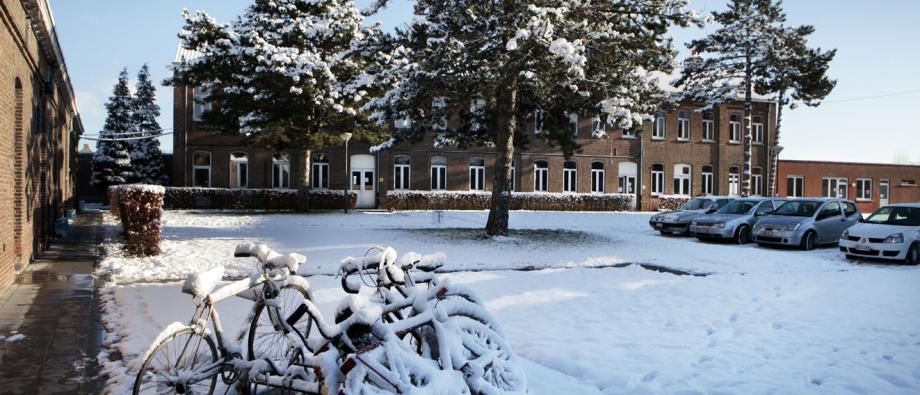 The arrival centre of Fedasil (Brussels) adapts its opening days during the holiday period.
Reopening of the Info Point
Due to the coronavirus measures, the Info Point of the arrival centre was temporarily closed. Starting Tuesday 15 December 2020, it is open again. Asylum seekers who wish to receive information on the right to reception or to reintegrate the reception, can go there from Monday to Friday between 8:30am and 12:30pm.
In order to respect the sanitary measures, the waiting room of the Info Point will only be accessible to the public of asylum seekers who reintegrate the reception.
Opening days
During the holiday period, the arrival centre and the Info Point will be closed on Friday 25 December 2020 and on Friday 1st January 2021. Therefore, people who wish to apply for international protection cannot register their application on those days.
The arrival centre and the services of the Immigration Office are open and function normally from 21 December to 24 December as well as from 28 December to 31 December 2020.
The Voluntary return cell will provide minimal service between the 28 and 31 December (physically at the return desk in Brussels and by phone at the free number 0800 327 45).
Arrival centre
Rue de Passchendaele 2, 1000 Brussels
Registration of the applications for protection (asylum): at 8:30am.
Info point: from 8:30am to 12:30pm.
Telephone: 02 227 41 51
Voluntary return info: 0800/327 45 (free number)
Head office and regional offices
The head office of Fedasil (rue des Chartreux, Brussels) will remain closed between Thursday 24 December (afternoon) and Friday 1st January 2021.
Our regional offices (Liège and Antwerp) will also be closed during this period but can be reached by mail. Urgent questions can therefore be sent to sud@fedasil.be (French-speaking part of the country) and to noord@fedasil.be (Dutch-speaking part).
Of course, our reception centres remain open during this period.
Fedasil wish you already a happy holiday season!