Covid-19: measures in the reception centres
Covid-19: measures in the reception centres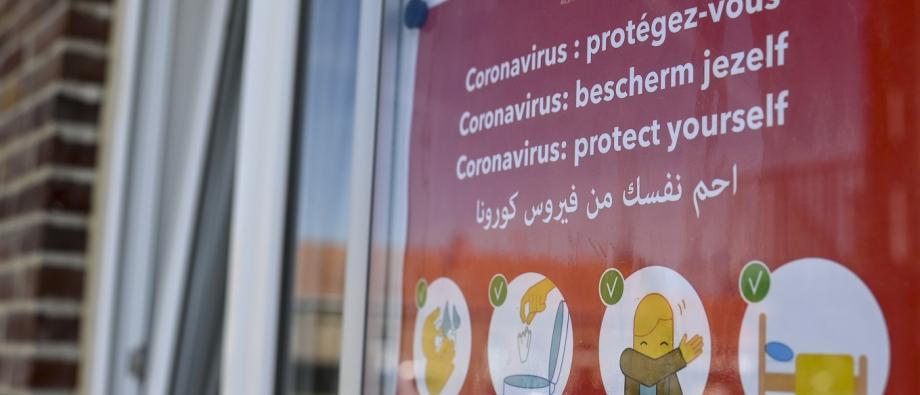 Fedasil and its partners are maintaining strict measures to prevent the spread of the coronavirus.
In response to the coronavirus, the centres for asylum seekers in Belgium keep applying strict prevention and hygiene measures (for both the staff and the residents).
Like everybody else in Belgium, the asylum seekers have to comply with the decisions taken by the federal authorities of the country. They must limit the number of close contacts and be quarantined if they have had high-risk contacts with an infected person.
Wearing a mask is compulsory everywhere in the reception centres for both the residents (except in their own bedrooms) and the staff. Access to the reception centre for people from outside is kept to a minimum.
However, the measures of the government have no impact on the processing of asylum applications. Our residents are therefore invited for personal interviews at the Immigration Office and the CGRS in Brussels.
Sensitize the residents
The different measures are told repeatedly to our asylum seekers via posters and multilingual brochures, but also via our information website (in 12 languages) www.fedasilinfo.be that is up-to-date with the latest regulations.
Most asylum seekers have understood the importance of respecting the instructions. If one of our residents does not respect the social distancing or hygiene measures, the centre direction takes the necessary disciplinary measures.
Covid-19 testing
Anyone who has registered their asylum application in our arrival centre in Brussels is tested for Covid-19. After a stay of several days in the arrival centre, and only if the person shows no symptom of the disease, the asylum seeker is sent to a regular reception centre.
If one resident from one of our reception centres tests positive for Covid-19, this person moves to an isolation room provided for that purpose in the centre. The person who is sick as well as their close contacts (family member, roommate) stay in isolation until the end of the quarantine in order not to infect other residents.
It must be noted that today, the medical situation in the 80 reception centres of the country stays under control. The medical follow-up and the preventive measures made it possible to minimize the number of infected people in the centres.