Asylum: adaptation of the registration system
Asylum: adaptation of the registration system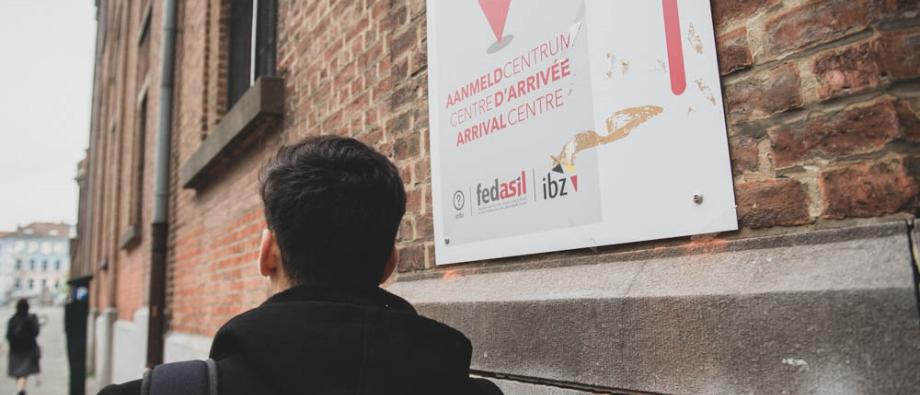 The Immigration Office resumes the 'physical' registration of asylum applications in our arrival centre in Brussels.
Starting from this Friday 30 October, people who wish to apply for international protection (asylum) in Belgium may once again present themselves at the arrival centre (the "Petit-Château" in Brussels).
End of online appointments
The Immigration Office ends the online registration system set up in early April: in order to apply for asylum, asylum seekers first had to get an appointment on the website of the Immigration Office.
During the coronavirus crisis, this system made it possible to better control the daily flow of people in front of the arrival centre. Unfortunately, as a result, people sometimes had to wait several days before presenting themselves in the centre. On 5 October, a court decision compelled the Belgian state to revise the system in order to ensure a quick registration and reception.
From now on, people who want to apply for asylum may once again go to the arrival centre located at 2, rue de Passchendaele in 1000 Brussels (at the back of the Petit-Château), every working day at 8.30 a.m. More info on the website of the Immigration Office.
Precautions against the Covid-19
The staff of the arrival centre will make sure that the prevention measures against the coronavirus are strictly respected, inside or (in the morning) in front of the building. The local police will be present every working day to intervene in the event of problems.
Once the asylum application is registered, Fedasil proposes a reception place to those who are entitled to it. This material help is guaranteed throughout the asylum procedure and includes board and lodging, as well as an accompaniment, in a centre of Fedasil or its partners.
On www.fedasilinfo.be, asylum seekers can find all the relevant information regarding asylum, reception, life in Belgium and the sanitary measures. This website is available in 12 languages. 
Asylum seekers who want to have information regarding their right to reception can contact Fedasil via dispatching@fedasil.be. Questions on the asylum procedure must be addressed to the Immigration Office via infodesk@ibz.fgov.be.