Fedasil launches website for asylum seekers
Fedasil launches website for asylum seekers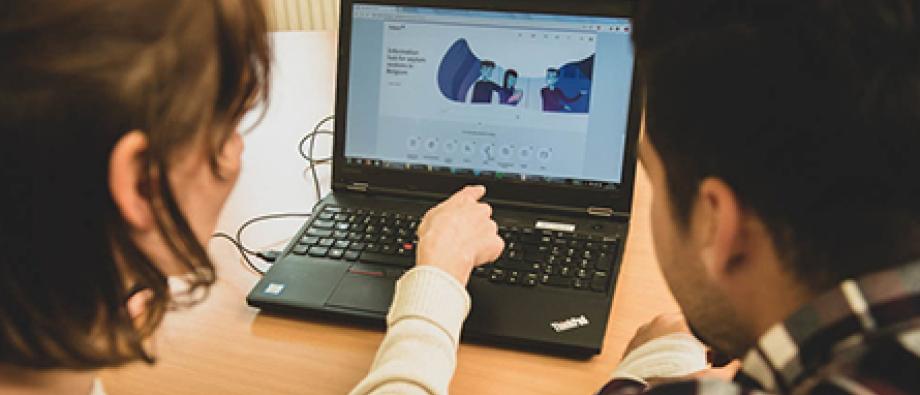 Fedasil launches the new information platform www.fedasilinfo.be. The mobile website provides applicants for international protection (asylum seekers) in Belgium with reliable information in 12 languages, 8 of which include an audio version.
The information platform www.fedasilinfo.be is a custom-developed mobile website that provides asylum seekers in Belgium with objective, correct and reliable information. The website was developed with the aid of numerous internal and external experts and was tested on the target group and with first-line staff.
The information on www.fedasilinfo.be is available in 12 languages: Dutch, French, English, Arabic, Farsi, Pashto, Russian, Spanish, Albanian, Turkish, Somali and Tigrinya. 8 of these languages also include an audio version. There are 8 main themes: asylum and procedure, accommodation, living in Belgium, return, work, unaccompanied minors, health and learn. The website is only available in Belgium.
With this new mobile-first website, Fedasil is fulfilling its legal obligation to inform asylum seekers in Belgium. By providing objective and correct information, we are seeking to help the asylum seekers to make reasoned choices about their future and to offer a counterweight to incorrect narratives from unreliable sources.
It is also a handy and useful tool for all of Fedasil's first-line staff and its partners, in their daily contact with the target group.
We cordially invite you to discover www.fedasilinfo.be.
The creation of this information platform for the asylum seekers in Belgium has received financial support from the European funds (AMIF).