Nearly 2,500 voluntary returns in 2019
Nearly 2,500 voluntary returns in 2019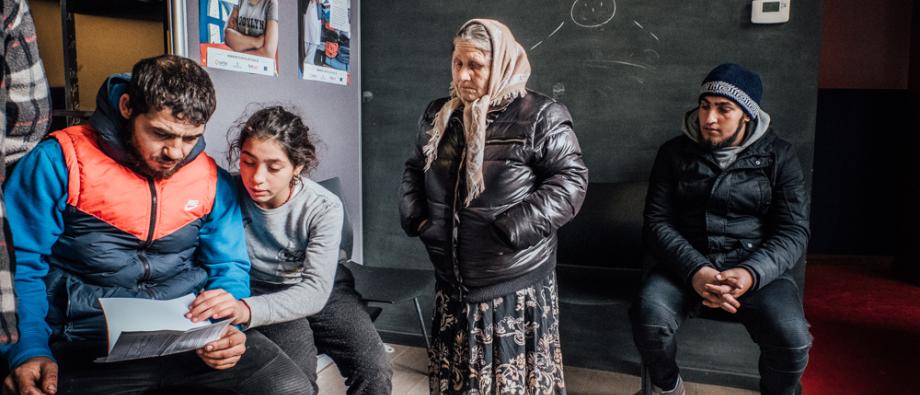 Fedasil keeps raising awareness among people without a residence permit and improving reintegration assistance in the countries of origin.
In 2019, a total of 2,426 people decided to return voluntarily to their country of origin. The majority (63%) are people without a residence permit, who have not applied for asylum in Belgium. As for the asylum seekers whose asylum application is pending or has been rejected, they represent 37% of the returns.
Compared to last year, Fedasil notes a decrease of 19% in voluntary returns. A decrease that is reflected in the asylum seekers, rejected or not, who are less and less choosing voluntary return, but also in the countries of destination. In 2018, Georgia was indeed the first destination, with 432 voluntary returns. Whereas in 2019, Georgians were only a hundred to return. The same applies to the Ukrainians, who were 47% less to return in 2019.
However, more returns were organised to some destinations in 2019. That is the case for some countries of Latin America (Brazil, Colombia, Peru, El Salvador, Venezuela) but also for Russia and Afghanistan.
Awareness raising and information
In 2019, Fedasil and its partners continued raising awareness among people without a residence permit. Information sessions are indeed organised on a regular basis for the front-line staff in contact with this public.
In addition, Fedasil has expanded its network by cooperating with new local partners (cities and civil society): the commune of Anderlecht, the city of Liège, the Asylum and Migration Support Office in Mechelen and the CAW Limburg. The goal of this network is to inform as many people as possible about the possibilities for a return.
Reintegration assistance
Reintegration assistance concerns about 45% of the people returning voluntarily. Reintegration helps to address the problems faced by migrants upon their return: find a job, launch a micro-business, renovate or rent a home, medical expenses... This aid is monitored on site by the local partners of Caritas International and the International Organization for Migration (IOM).
Fedasil regularly collects the stories of people returning to their country of origin with reintegration assistance. Discover them on the website: www.voluntaryreturn.be/en/stories